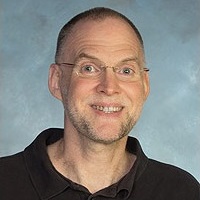 Craig S. Keener
Ph.D., Duke University, M.A., M.Div., Assemblies of God Theological Seminary, B.A., Central College
Craig S. Keener is the F. M. and Ada Thompson Professor of Biblical Studies at Asbury Theological Seminary and holds a doctoral degree in New Testament Studies and the Origins of Christianity from Duke University.


Craig has authored 22 books, five of which have won book awards in Christianity Today. His IVP Bible Background Commentary: New Testament has sold more than half a million copies. The NIV Cultural Backgrounds Study Bible, for which Craig authored most of the New Testament notes (and which John Walton and Craig edited), won Bible of the Year in the 2017 Christian Book Awards, and also won Book of the Year in the Religion: Christianity category of the International Book Awards.


His recent books include Spirit Hermeneutics; The Mind of the Spirit: Paul's Approach to Transformed Thinking; Acts: A Exegetical Commentary (4 vols.); Miracles: The Credibility of the New Testament Accounts; The Historical Jesus of the Gospels; The Gospel of Matthew: A Socio-Rhetorical Commentary; Romans; 1-2 Corinthians; The Gospel of John: A Commentary; and Revelation. He has also published more than 70 academic articles and more than 170 popular articles.