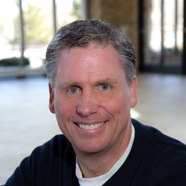 Bill Donahue
Ph.D., University of North Texas
Dr. Bill Donahue is the author of the bestselling Leading Life-Changing Small Groups, Building a Life-Changing Small Groups Ministry (with Russ Robinson), Coaching Life-Changing Leaders (with Greg Bowman), and the Equipping Life-Changing Leaders DVD.
After working with Procter & Gamble and PNC Financial Corp., he launched a leadership development practice, and then took that expertise to the Willow Creek Association & Church for 18 years. In addition, he has worked with Fortune 100 businesses, non-profits, large churches, and other organizations seeking accelerated leadership development.
Bill's research and writing focuses on helping leaders like you to become transformational leaders, build great teams and launch life-changing groups. He is Director of Professional Doctoral Programs at Trinity International University, teaching courses in leadership, team-building, organizational communication and group dynamics.